The Cheapest Fujifilm Camera with Film Simulations
Getting access to those coveted Fujifilm film simulations needn't cost you an arm and a leg. Here's an affordable X-Series camera that has them all.
This article will talk you through the cheapest Fujifilm camera with film simulation that money can buy.
It's been a while since the film look came back into fashion.
The market has been updating its equipment with the latest in digital photography, but film cameras have regained their place on the shelf.
HIGHLY RECOMMENDED
Fujifilm X-T30 II
Small, lightweight and fun to use, with all the best Fuji film simulations to make your pictures look amazing.
But not everybody wants to go through the practicalities of shooting film, so having a digital camera with a retro body that produces film-look JPGS is becoming more and more popular.
Let's take a closer look at the Fujifilm X-T30 II, the cheapest Fujifilm camera with film simulation on the market.
It's an incredible camera at an affordable price, ideal for anyone, from enthusiasts to professionals.
So if you're looking for a digital camera that looks like a film camera and produces film-look JPEGS, keep on reading.
What's the Cheapest Fujifilm Camera with Film Simulation?
Fujifilm X-T30 II
Pros
Improved Image Processing over Predecessor
Compact and Lightweight Design
High-Resolution EVF
4K Video
Advanced Autofocus
Multiple Film Simulations
Excellent Value for Money
Cons
Smaller Grip
No IBIS
Limited Battery Life
Single SD Card Slot
The Fujifilm X-T30 II is an update of the excellent X-T30 compact camera.
With the same design, at first glance, you might think it's the same camera and that nothing has changed.
But there is an upgrade, giving this consumer-approved camera more power.
With the same 26-megapixel X-Trans BSI CMOS 4 APS-C sensor as its predecessor, the X-T30 II also has the same X-processor 4 image processing engine and is capable of recording 4K DCI video up to 30p, with a corresponding extended ISO range of 80-51200.
For a moment, you end up wondering: where are the updates? After all, many of the camera's settings and tools are the same as in the previous version.
But now that we've covered the similarities, let's focus on what's new with the X-T30 II, the cheapest Fujifilm camera with film simulation.
First of all, it starts with better resolution on the LCD screen, so you can get a better view of what you're photographing or filming.
The new autofocus system is a welcome addition, with better performance in low-light conditions and improved customization options, not to mention an increased photo buffer, which is ideal for sports and wildlife photographers who like to use the camera's continuous shooting mode.
The inclusion of Wi-Fi and Bluetooth connectivity, along with USB charging, are additional improvements that make the camera easier to use.
For creating video content, the Fujifilm X-T30 II records longer videos than the first version of the camera, making it a more viable option for filmmakers looking for a lightweight, high-performance camera for shooting on the move.
For photography, there are Fujifilm's trademark film simulation modes, which you can make the most of.
Size: 118.4 mm × 82.8 mm × 46.8 mm
Weight: 378g
Sensor: X-Trans CMOS 4 sensor
Megapixels: 26MP
Ergonomics, Build & Design
The Fuji X-T30 II has two color options for its body: silver and black and all black. It has a retro style that all the best Fujifilm cameras are known for.
With a compact and extremely light body, making the camera seem a little fragile to those used to professional cameras, the construction is made of high-quality materials: brushed metal body and wrapped in adherent plastic.
Its lightweight and low profile offers great handling benefits, and it's perfect for long photo walks without causing any pain when carrying it.
The LCD screen is touch-sensitive, articulated, and has good brightness for viewing photos on sunny days.
The Fujifilm X-T30 II only has a single UHS-1 SD card slot.
It features a variety of connectors: a 2.5 mm audio jack, a mini-HDMI, and a USB-C, which means that cameramen can connect a range of peripherals if necessary.
Due to its tiny dimensions, it's actually a great alternative to the Fujifilm X100V.
The Fujifilm X-T30 II packs a fair number of controls into its compact body.
There are the classic dials for shutter speed and exposure compensation, a front focus mode switch, and a front dial that can be set to ISO, shutter, or aperture.
One aspect of the X-T30 II that has been much criticized – and something that was inherited from its predecessor – is the Q button on the back, right where you end up putting your thumb to get a better grip when taking a picture.
I've seen a lot of comments from people saying that they accidentally press the Q button all the time and end up missing the shot.
The touchscreen can also be a problem, as the camera is small, and you almost always end up touching the LCD, which can accidentally mess with some of the configurable buttons.
This design of Fuji's compact camera could be a bit of a problem for people with large or clumsy hands.
The Fujifilm X-T30 II features a 425-point hybrid phase detection autofocus system, the same as that found on the original X-T30, but it uses the same enhanced autofocus algorithms as the X-T4. It also performs better in low light.
When it came to eye and face detection and single-shot focus speeds, the X-T30 II performed well, accurately detecting and locking onto eyes and faces. I've seen people say that it even managed to lock onto the eyes and faces of statues. That's impressive!
However, AF detection doesn't extend to animals, which can be a problem for casual photographers or pet photographers.
For video, the continuous autofocus performs very well. The autofocus is triggered quickly and accurately when switching between subjects, with very little searching.
The Fujifilm X-T30 II, fuji's cheapest camera, stands out for its image quality, which is excellent, as in other models that use the 26.1 MP X-Trans CMOS 4 sensor and the X-Processor 4.
The automatic white balance performs very well, and the images are sharp and clear, even when cropped, always with plenty of detail.
Another good thing about this camera is the dynamic range, which is very well-balanced.
In challenging dynamic range conditions, the camera manages to read the light better to avoid missing points as much as possible.
The X-Trans CMOS 4 sensor has a technology that helps minimize noise and does a good job of it.
This allows you to explore the ISO setting more, going to higher numbers that, on other cameras, you would never think of using, such as ISO 12,800, for example.
ISO 12,800 has noticeable noise, but this can be smoothed out using noise reduction in post-production without worrying about ruining the image.
On top of all this, the Fujifilm X-T30 II has 18 color profiles, including those that simulate film.
Fujifilm advertises the X-T30 II primarily for enthusiast photographers. Some impressive specifications allow the X-T30 II to be good in terms of shooting film, but it's certainly not a camera for serious video content creation.
As mentioned above, the X-T30 II's autofocus is fast and reliable when shooting video, and there are a good number of ports for connecting peripherals.
There are film simulation profiles, which also work when filming.
The X-T30 II is F-Log compatible for greater flexibility and control in post-production and can also generate an F-Log View Assist for an LCD monitor, so you have an accurate idea during the shoot of how the footage will look when put into post-production.
The X-T30 II records up to 30 minutes of video in 4K and 30p.
The Fujifilm X-T30 II also shoots at 240 fps in Full HD.
This means that you can get slower footage with the X-T30 II than with the X-T30, which shoots at 120 fps, and many other mid-range and high-end cameras.
You can only shoot at 240 fps for 3 minutes, but that should be enough time.
`
What Film Simulation Modes does the Fujifilm X-T30 II have?
Great images need great colors, and one of the legacies that Fujifilm has left in the world of photography and that endures to this day is the incredible combinations of colors to create a unique look.
This was such a demand from the market that Fujifilm itself decided to bring this film look to its digital cameras.
The X-T30 II has 18 different film simulations, so you can play around with your creativity.
Each of these film simulations has been designed to reproduce, in the most accurate way, the most popular analog film stock that Fujifilm has ever produced and that have been successful.
The film simulations modify the depth, saturation, and tonality of your photos, creating consistent photo and video editing (when using your favorite simulation), so you don't have to do a lot of post-production work.
List of Fujifilm X-T30 II film simulations:
Based on FUJICHROME PROVIA, this film simulation mode is the camera's standard, with natural colors and moderate contrast. It adapts to all types of subjects, ideal for everyday shots.
Based on the FUJICHROME Velvia, this film simulation offers richer primary colors and high contrast than PROVIA/STANDARD. It is one of the favorite choices of landscape photographers.
Based on the FUJICHROME ASTIA, this filter was designed for use in portraits and fashion, as it prioritizes the soft and faithful reproduction of skin tones, as well as increasing the saturation of the blue and green channels.
This film simulation mode reproduces a look similar to that of 20th-century documentary magazines. Its low saturation and the gradation of strong tones in the shadows make it the perfect choice for documentary photographs with a touch of realism.
Based on the PRO160NH, this film simulation has a slightly stronger contrast. It is mainly used for portrait photography, where lighting is not easily controlled. It provides just the right amount of shadow detail.
Based on the PRO160NS, this mode has a softer contrast and is perfect for reproducing skin tones. It is ideal for portrait photography under carefully controlled lighting and ideal for those who want to do post-processing work.
Based on SUPERIA, a color film loved by generations of photographers, this film simulation mode offers strong contrast. It adds depth and definition to colors, adjusting their tones in highlights and shadows and reducing saturation.
Based on ETERNA, a filter designed for movies, this film simulation mode minimizes saturation to ensure that none of the colors stand out, and reduces brightness in scenes with high dynamic range, reproducing a cinematic look.
This movie simulation mode applies a Bleach Bypass effect to the ETERNAL/CINEMA mode. It produces an appearance of sharp contrast and low saturation, creating a touch of depth appreciated by many filmmakers. Perfect for more dramatic edits.
For black-and-white images. Available in standard mode or with yellow, red, or green filters to change the tone of certain colors. For example, the red filter darkens the blue sky.
Based on ACROS, a monochrome film known for its super-fine grain, this mode offers rich shadow detail and excellent sharpness, while adding grain at high ISOs and recreating the incredible textured feel of monochrome.
Here you have access to green, red, and yellow color filters, and you can adjust the level of grain. If you want black-and-white photos with a little more texture than the monochrome profile offers, Acros is a suitable alternative.
This mode adds a warm tone to the whole image to give it a vintage look. When applied to a retro theme, it creates a suitably nostalgic finish.
Best Alternatives to Fujifilm X-T30 II
Fujifilm X-S20
If you're willing to invest more money and still want to stick with Fujifilm, a great option is the Fujifilm X-S20.
This camera has in-body stabilization, which makes it easier to take sharper pictures when using a long focal length lens and at slower speeds.
It also has AF animal eye tracking and vehicle tracking, which helps when taking pictures of your pet, wildlife, or even speeding cars and motorcycles.
For those who like filming, the X-S20 has a longer recording limit, exceeding 30 minutes of video, and has an external cooling fan, which helps prevent overheating while recording. It also achieves a higher resolution than the X-T30 II.
It has a better quality LCD screen, and a big plus is the battery life, which can handle 370 more frames on a single charge.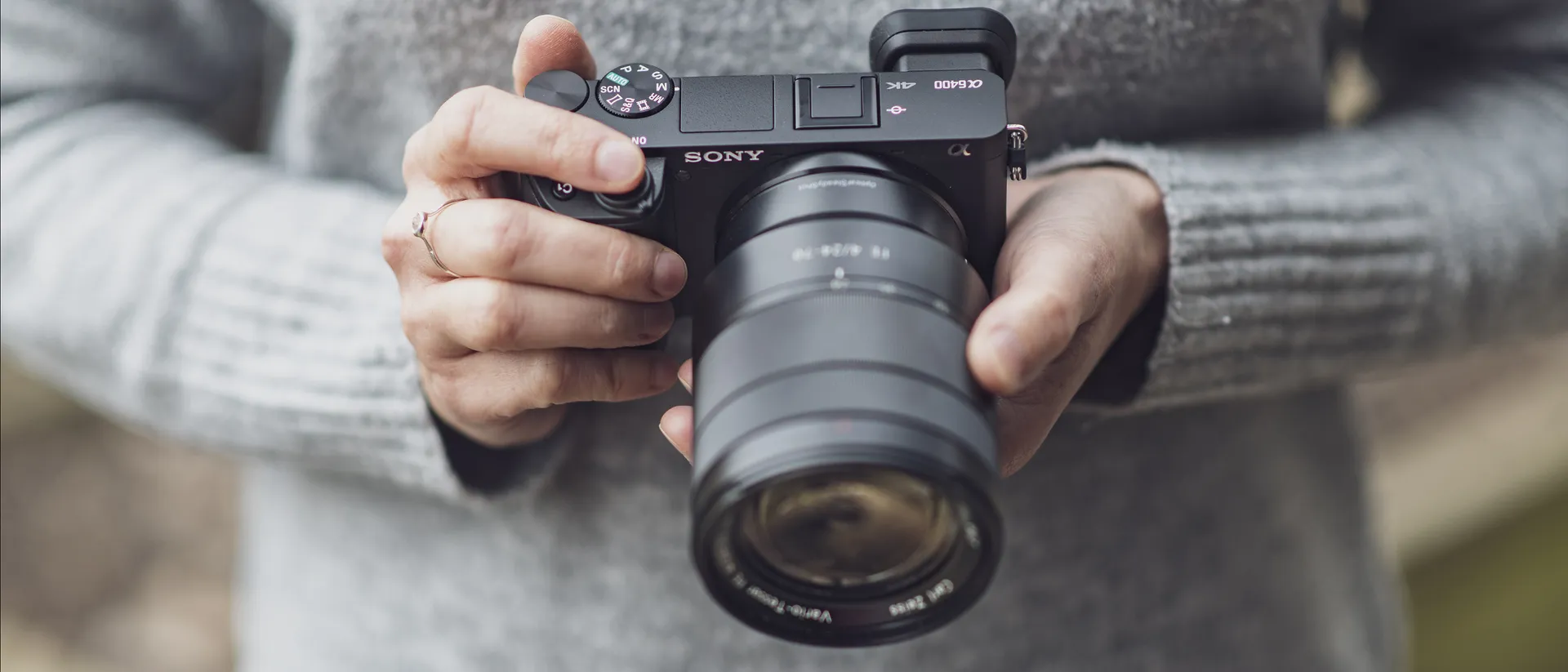 There are those people who are attached to Sony and don't want to change, not least because they already have some of the brand's equipment. So here's a Sony option that could be your choice instead of the X-T30 II.
The Sony Alpha a6400 is a perfect mirrorless, especially for those who like filming, as it has a longer recording time, easily exceeding the 30 minutes of the X-T30 II.
Not only that, but it has a wider ISO range than the Fujifilm camera, so you can go a little beyond your limit to get that shot in low light. Not to mention that it has animal eye AF tracking, which is perfect for photographing pets and wildlife.
Best of all, it has environmental sealing, perfect for days when the weather is difficult and changing all the time, especially with rain.
Our Nikon tip goes very much in the same direction as the Sony Alpha a6400.
It's a perfect retro-style mirrorless camera with a higher ISO range than the Fujifilm camera. It also features AF animal eye tracking, which is perfect for photographing pets and animal life. It is environmentally sealed.
Canon EOS R50
Canon's option is the EOS R50, a camera that has fallen in love with filmmakers. It can record videos longer than 30 minutes, and one of its special features is digital video stabilization, which is done in the camera itself.
It has a higher ISO and AF tracking for vehicles and animal eyes, which can make your life easier when shooting this kind of subject.
One of the EOS R50's distinctive features is focus stacking. It can stack photos of the same scene so that everything is in focus in the image.
HIGHLY RECOMMENDED
Fujifilm X-T30 II
Small, lightweight and fun to use, with all the best Fuji film simulations to make your pictures look amazing.
Hello, my name is Leo Cavazzana, I'm a professional photographer and film director. As a photographer, I've been photographing our natural world for the past 8 years and worked on assignments with NatGeo, BBC, and UN on all 5 continents. As a film director, I've been directing commercials and campaigns for brands for the past 4 years. I'm passionate about sharing about the world and photography with others.